After receiving some not-so-nice critiques about having a street team, I thought I'd share a bit about what my team does. For those not involved, street teams seem to be in a category of the
SCARY UNKNOWN
. Before I formed my team, I went to a couple of Facebook workshops and followed a few authors who had them. Then I started my team with a vague idea of what I wanted.
Basically, a street team is a newfangled term for fan club and the bottom line is that street teams are pretty varied. My team is small with about ten active members (there are also a couple of authors and family members who are not active). My team is a work in process, but these are our activities:
They help me decide what to do when I have a Facebook book release party. By the way, my sales always take a small upturn as a result of these crazy parties:

We talk about dates to have the party and the times. I like to have a big 3-hour bang in which to stir up fun and excitement for my new book.
I usually invite a guest or two, and they make suggestions on who they'd like to see.
We talk about giveaways and what's new.
We talk about games/activities for the party.
They help me spread the word.
Usually they are active during the party and can win giveaways just like everyone else.
Occasionally I'll ask a member to beta read a new manuscript to help me determine where it needs polish.
I'll ask questions about new covers, and they always give their honest opinion...sometimes too honest LOL!
A couple of months ago they helped me choose a title for the novella that's coming out in August.
Sometimes we chat on the street team page and have our own mini Facebook party.
On occasion I send them promo items/SWAG or ARC's of a new release. However, I never ask them to leave a review. Of course, some of them do leave reviews, but most don't. In fact, most of my reviews come from NetGalley or people who have purchased my books. Interestingly, I was accused by a reader on Goodreads for soliciting reviews from my street team and providing them with the verbiage to do so. That is not only unethical it is simply false.
I found my members by making an announcement in the Captured by the Pirate Laird party that I was forming a team and asked who might be interested. Several people commented they were, and I added a few, but most of my members came to me and expressed interest in being on the team. However members ended up joining, they are a awesome and caring group, and we're all becoming friends.
Eventually I'd like to grow my team a bit, but for the time being, I think it works as is. I heard of one author with 800 members (I don't know how she does it). I know other authors who have rigorous screening processes/questionnaires for new members. I hope I never have to go to that extreme. My Facebook street team is fun, and a place where people can be themselves and support each other. My team is here to stay!
~Amy
Have you entered to win a copy of Beauty and the Barbarian on Goodreads? The contest is open through June 29th...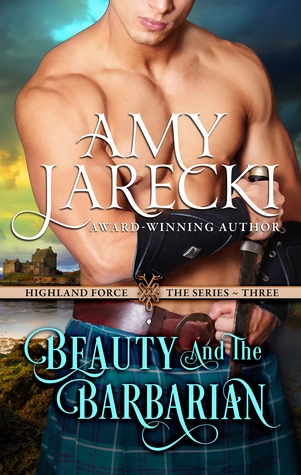 Enter to win